Rent a Creative Space.
Why Brewpoint?
▲
We love hosting!
Let us help you share your passion, host a party, or facilitate a meeting.
Our elegant industrial venue is completely customizable - whatever your vision, our open floor plan provides endless opportunities for you to make your event one of a kind!
Events are ramping back up - for more specific information please email us at events@brewpointcoffee.com.
CLICK HERE TO BOOK YOUR EVENT!
Learn more about
Brewpoint Craft Elmhurst
Located at 617 N York Rd., Elmhurst, IL.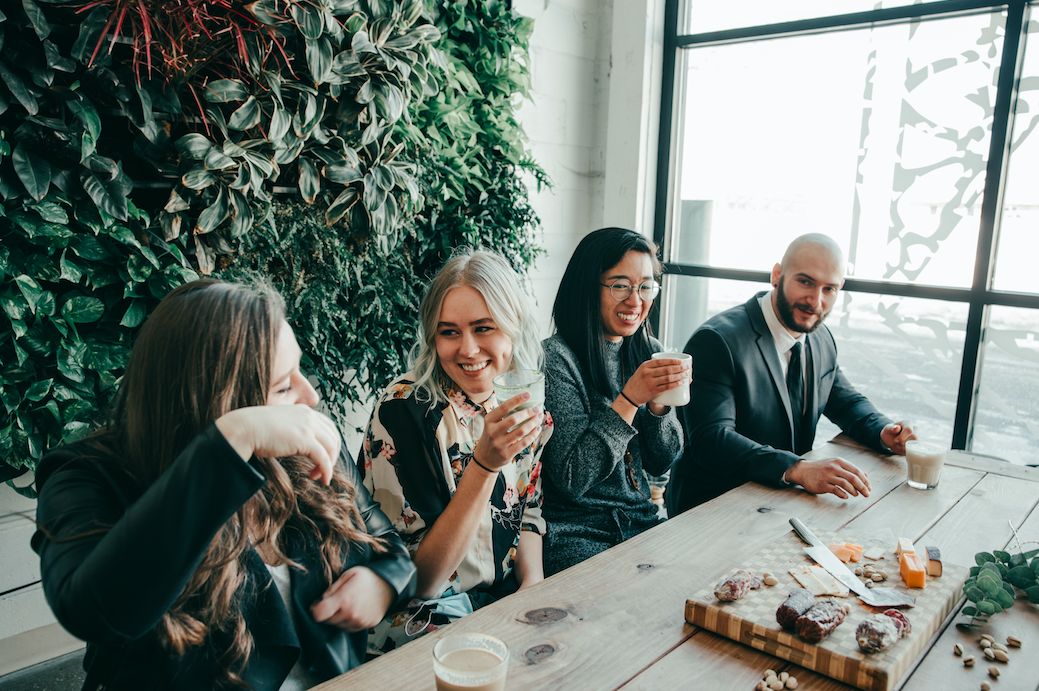 Craft Garden Table
This semi-private rental at the front of our cafe is ideal for parties of 15 people and under, and can easily accommodate intimate bridal and baby showers, workplace meetings, and any kind of casual get-together. Our huge glass windows and retractable garage door provide sunlight and fresh air, and the beautiful living plant wall provides the perfect backdrop for any occasion.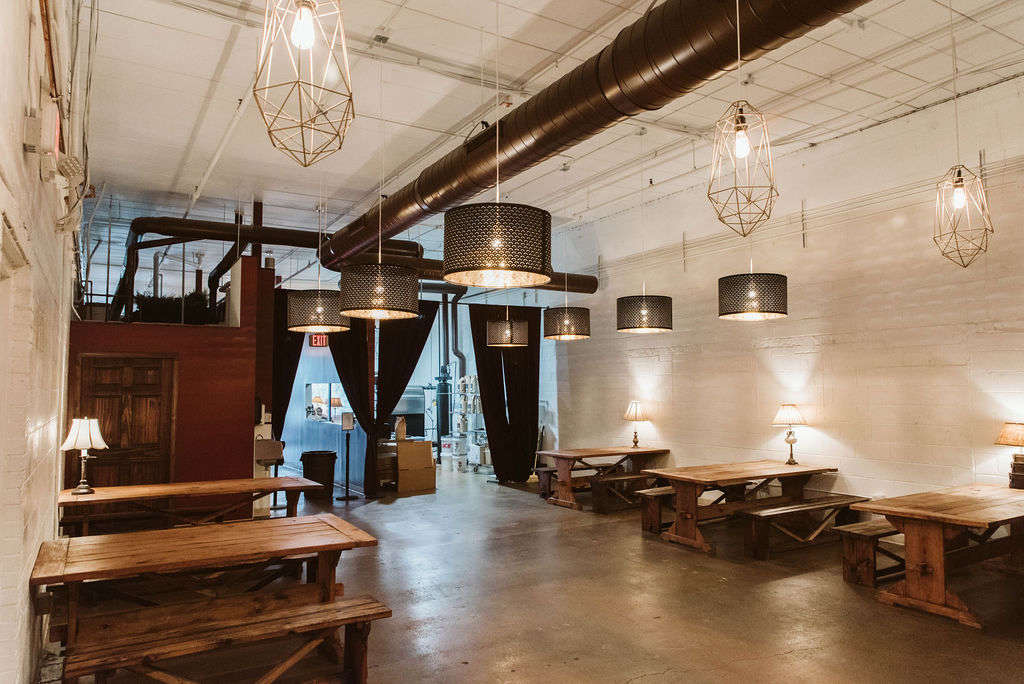 Event Room Rental

The Event Room is the perfect space for parties of 50 guests and under and is ideal for bridal showers, micro-weddings/receptions, baby showers, birthday parties, and small corporate meetings.

This private room is separated from our main cafe with heavy curtains that provide a space for your event while still allowing guests access to our coffee and cocktail bar. Oversized rustic picnic tables and benches provide ample seating and are complemented by a variety of antique upholstered chairs.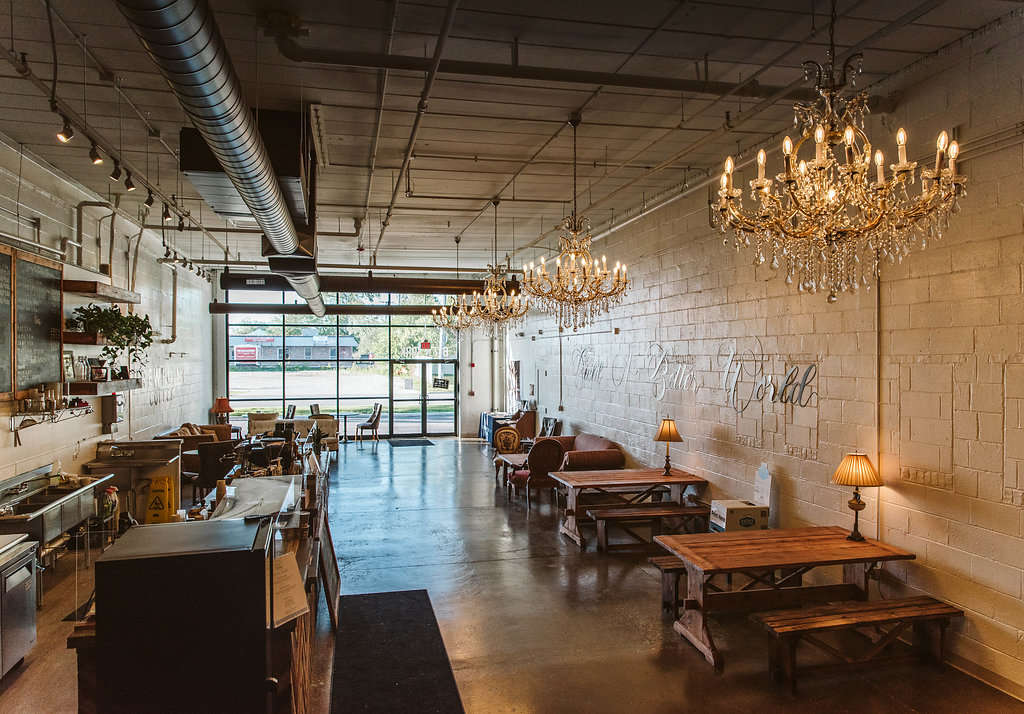 FULL Space Rental
Our full space Workshop rental is ideal for larger parties of 100 guests and under and is ideal for larger bridal showers, weddings, receptions, and corporate gatherings.

This rental includes the Event Room and the entirety of our venue. The oversized crystal chandeliers hanging from our 12' ceiling offer a unique contrast to the warm wood and industrial feel of our coffee and cocktail bar. Custom-made wooden benching and square, modular tables line the wall of the main cafe area.


The best type of events for our spaces:
▲
anniversary / engagement parties, baby showers, bachelor / bachelorette party, bridal shower, birthday party, charity event, corporate events, dinner parties, family reunion, holiday party, rehearsal dinner, social event, weddings, wedding receptions, workshops; creative, photo, etc.