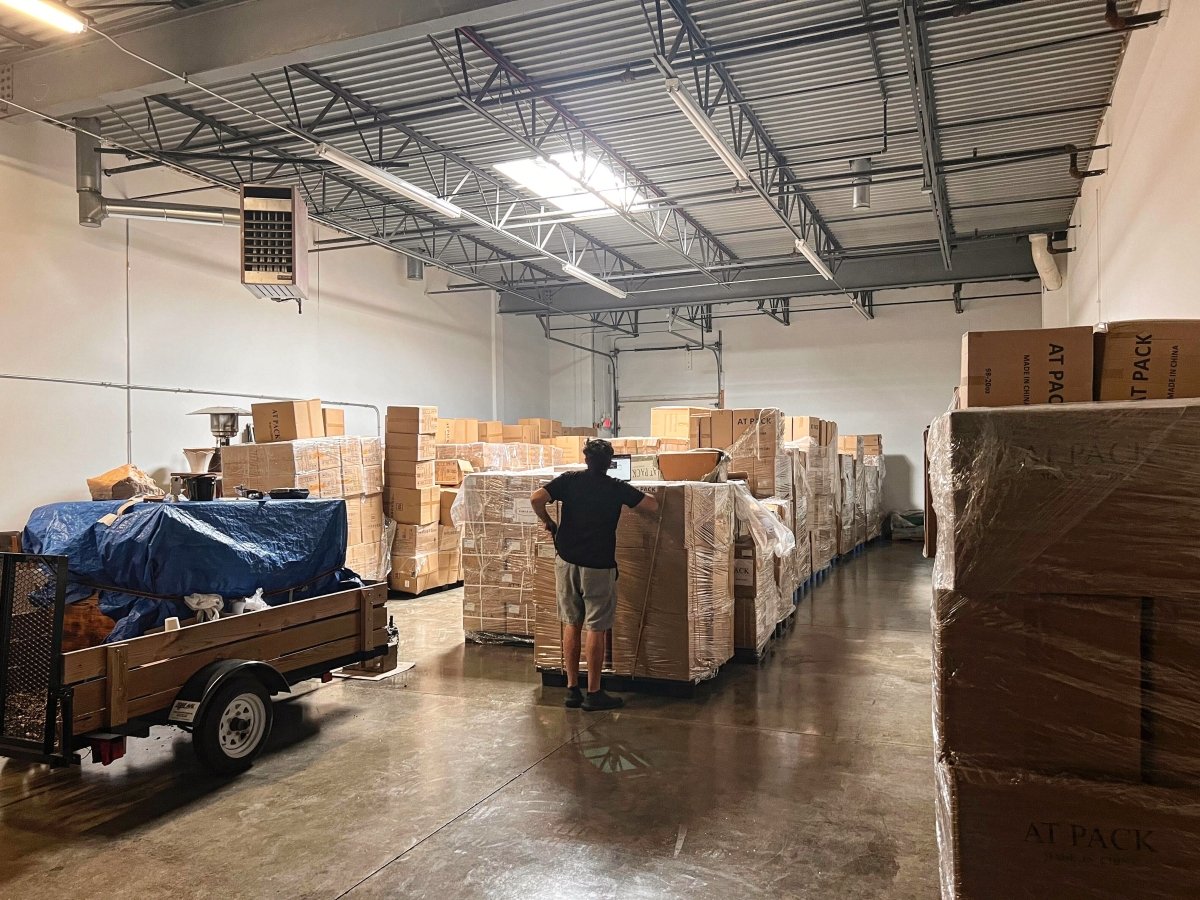 We've got some exciting news to share. Brewpoint Coffee has officially just secured its very own warehouse. This monumental step opens up a world of possibilities for us, allowing us to expand our roastery, store more inventory, and grow as a brand. We want to take a moment to share our journey and the reasons behind this decision with all of you, our valued community and supporters.
Having our own roastery has been an incredible journey of discovery and creativity. With the newfound space, we can take this passion even further, experimenting with new processing methods and working closely with farms we love. The goal has always been to bring you the most exquisite and unique coffees, curated and crafted with love.
Stepping into uncharted territory as entrepreneurs can be daunting, but we believe in taking calculated risks and learning along the way. We understand that success might not come overnight, but we're committed to growing and evolving with your unwavering support. Our team members and community mean everything to us, and your enthusiasm for our expansion has been both humbling and motivating.
The warehouse provides us with the much-needed space to accommodate our growing inventory and to better serve you. As we continue to introduce new products and meet the increasing demands, this space becomes an essential asset. We want to be prepared to provide you with the best possible experience, and the warehouse helps us achieve just that.
Your overwhelming support and excitement have touched our hearts deeply. We're immensely grateful for each and every one of you, for being there with us on this journey. Your encouragement fuels our determination, and we promise to continue bringing you the finest coffee experiences that you've come to love.
The acquisition of our warehouse marks a significant milestone for Brewpoint Coffee, one that propels us towards greater creativity and growth. With your support, we will navigate the challenges and celebrate the successes. The coming months will undoubtedly be full of excitement and hard work, but we wouldn't trade it for anything else. Thank you for being part of our brew crew family and for making our dreams come true. Stay tuned as we embark on this next chapter together.
---