Letter to the Community: What we need to stay in business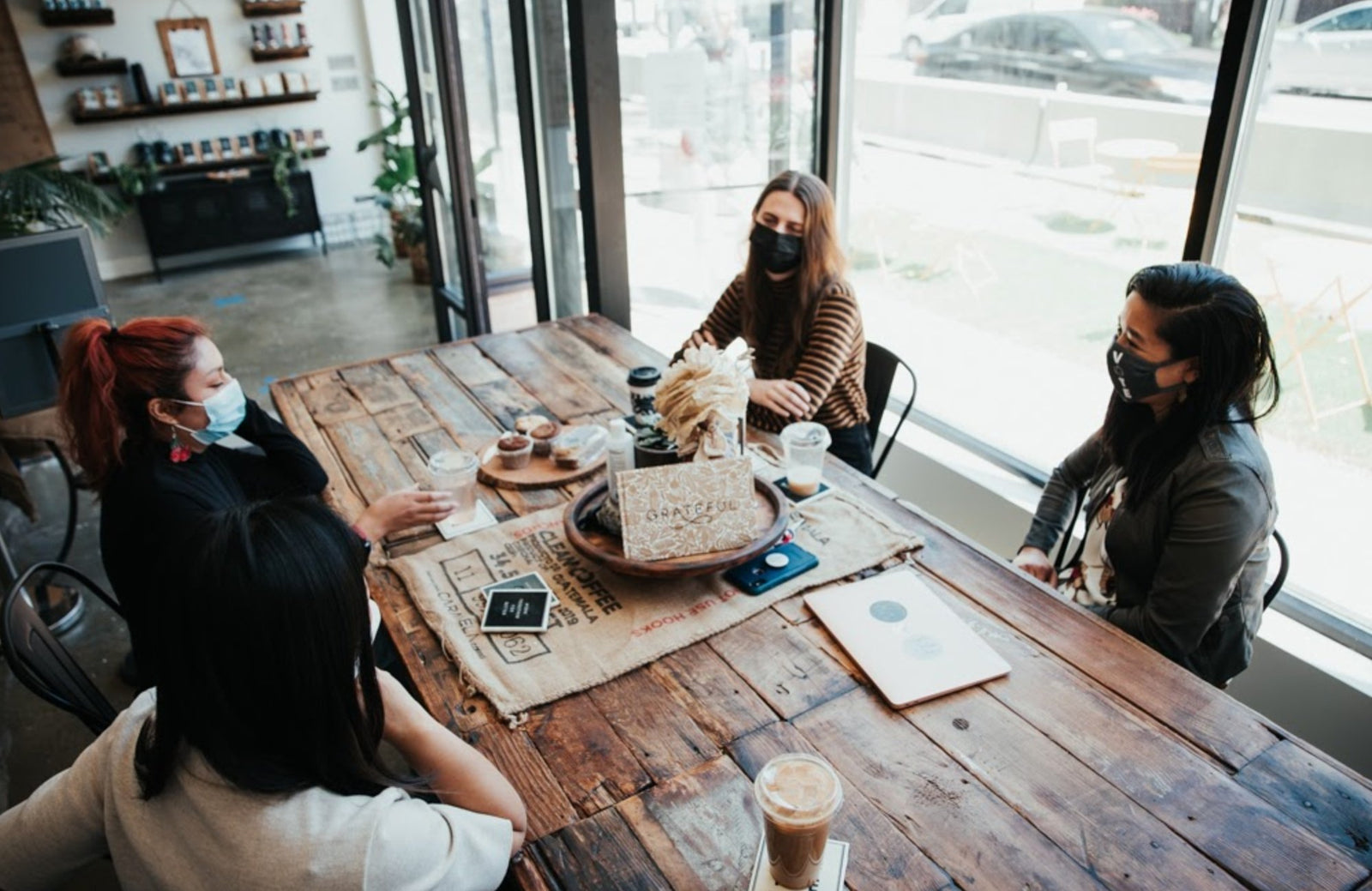 Letter to the Community


Is it just me or does the whole world feel like that meme where the dog is in a burning house saying "this is fine"?


The purpose of this post is to talk about Brewpoint's increased pricing and increased Covid precaution measures for our team/cafés. I think it's also important to admit that, for us, this stage of the pandemic has possibly been the most difficult to manage.


Being a small business owner, I'm used to gathering data and making out-of-the-box decisions, but every decision at this stage feels like a major compromise to either our commitment to put people first or our desire to survive as a business. To be truly vulnerable, we are exhausted and our solutions feel inadequate.
The decisions we are outlining below are our best attempt at this stage to keep our team/community safe, to make sure our team has the hours to make ends meet, and to maintain the longevity of our company. Please bear in mind that we will likely be making ongoing changes as we see fit.


Covid Precautions:
Up until now, we have been incredibly fortunate to have experienced minimal Covid scares on our team. With the increased infectivity of Omicron, this is no longer the case. We have tightened up all our internal protocols to cover not only how we handle positive cases, but also symptoms, exposures, and positive test results within households. If we do not have enough staff we will reduce hours and/or temporarily close locations. For our team to continue to operate safely and effectively we ask our community to help us minimize the risk.


Here are the changes you will see at the Elmhurst locations:
Less seating, spaced 6 ft apart.
Enforced mask requirement inside our cafes (our team will not ring up a customer who refuses to wear a mask). PLEASE help us with this one. If our team gets berated we will be forced to close our indoor seating temporarily and that is not our desire.
In step with Oak Park's mandates, here is what to expect at our OP location: 
For any individual 5+ who wants to use our indoor seating, we will be checking proof of vaccination. Each individual must show a physical or photo of the vaccine card along with a corresponding photo ID (only for 16+).
Once our staff confirms proof of vaccination, we will give you or your group (that is also confirmed with proof of vaccination) a table marker and you will be allowed to grab a chair(s) for your table. 
If you are simply placing an order, picking up an order placed ahead we will NOT be checking your status. We will, however, not allow anyone to sit or stay in our cafe for more than 10 minutes without going through the process of vax checking. This process will be incorporated into any events that we host in our space from this point on as well!
And yes, masks  will STILL be required of everyone who comes in!
Increased Pricing:
We tried to hold out as long as possible, but at this point, we need to at least match the pricing of our big green competitor (honestly, we didn't realize they had increased pricing incrementally these past two years). Our costs have increased 15% across the board this past year and this price increase will hopefully help us balance out moving forward. Overall, this means our base pricing will be increasing, but our add ons will be less.
Understanding that this post is lengthy, potentially controversial, and not particularly fun, please know that these decisions are derived from our desire to maintain a safe work environment as well as the existence of the company itself for years to come.
I still believe that despite all the differences that divide us, our joint humanity ultimately binds us. Brewpoint community — we love you — and here's to making difficult decisions today for a better tomorrow.
-Melissa, Owner of Brewpoint
---