🏥⚡ Fuel Our Frontlines ⚡🏥⁠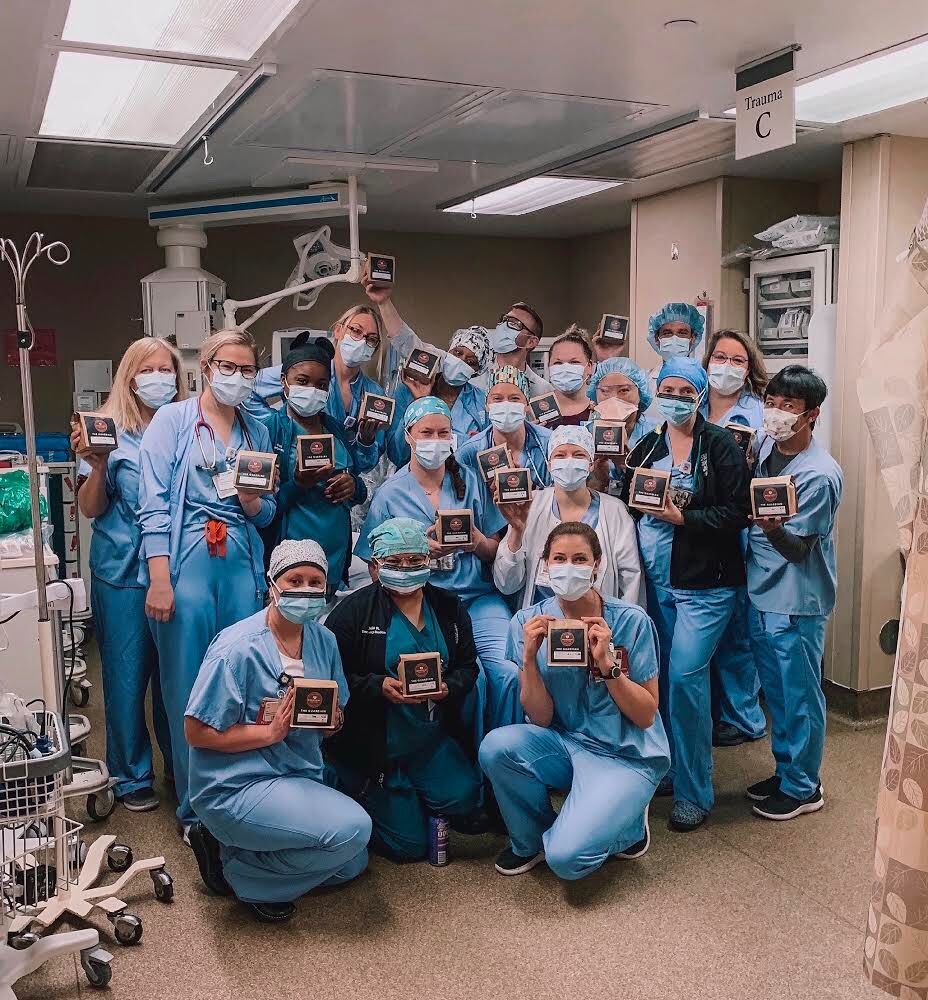 🏥⚡ Fuel Our Frontlines ⚡🏥⁠
.⁠
Donations received: 384 bags of The Guardian⁠
Donations sent out: 327 bags donated with more on their way⁠!⁠
.⁠
We are so humbled to be able to show support to our frontline medical workers by providing Brewpoint coffee to help fuel their days/nights. For each bag of The Guardian coffee you purchase, another bag is donated! 🚑⁠
.⁠
Our featured sponsor this week is Angela Hill of 
@nmgreaterchicago
 in Lombard. ❤️ Thank you so much for your very generous support!⁠
.⁠
We would love to give back in a large scale way by providing coffee to entire medical departments. Please reach out to Lauren at events@brewpointcoffee.com for more info on supplying your whole healthcare floor with coffee or to become a weekly community sponsor. ⚕️⁠
.⁠
📸: 
@ohsarataylor
, featuring our Guardians at 
@loyolachicago
 Medical Center
---