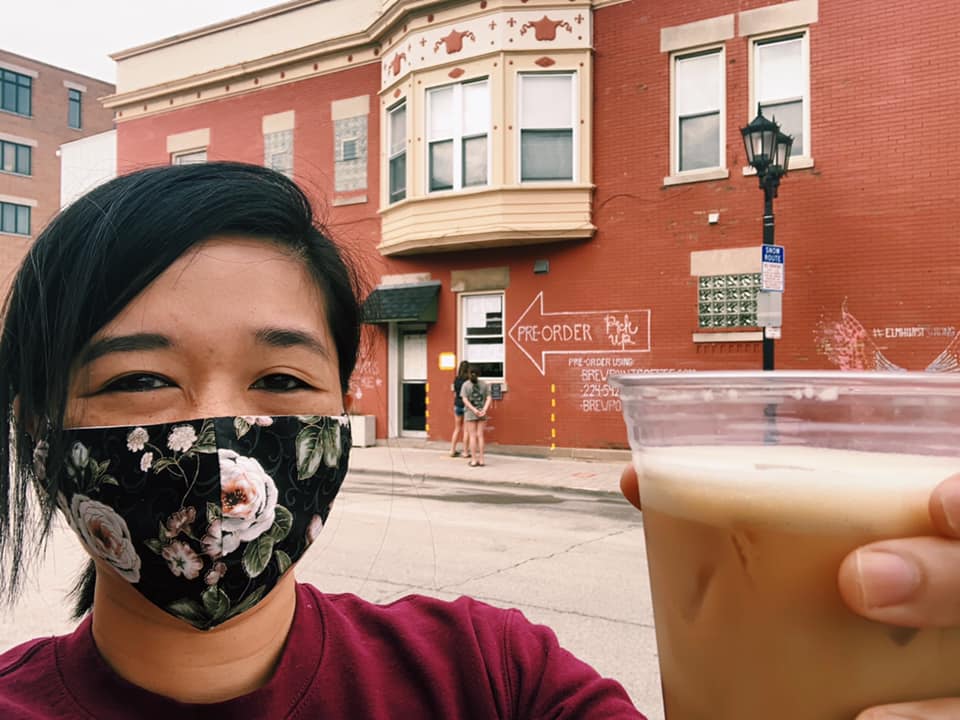 This new normal is a bit exhausting to navigate, but it's not stopping us from getting better every day. Though none of us have all the facts on how this virus works, we are taking every precaution we can to make sure the community and our team are safe. Here is what you can expect when you arrive at our window:
-No Contact Pick Up: Suspending ordering at the window enables us to no longer handle cash, minimize contact, and ensure a safer work environment which means safer handling of products we serve!
-Wearing a mask while on shift: We are now using masks made by Pavel Adámek while following the CDC guidelines on how to use these masks safely. No one working at Brewpoint has any symptoms of the virus, but in an abundance of caution we are utilizing masks to minimize risk.
-Maintaining a strict cleaning and hand washing regimen: We have a 30 minute timer on the floor to remind everyone to wash their hands every 30 minutes (though we are washing our hands much more than this)! During this time, we also clean all surfaces including countertops, machines, and any touch points. Depending on our staff's role on shift, we may not be wearing gloves as it is safer for us and you to wash our hands repeatedly.
Just want to take a second to thank our community for all the amazing support we have received these past few weeks. Your love and support fuels us to keep going and innovate new things to keep you caffeinated 😊
---