Workshop's Workstation Rentals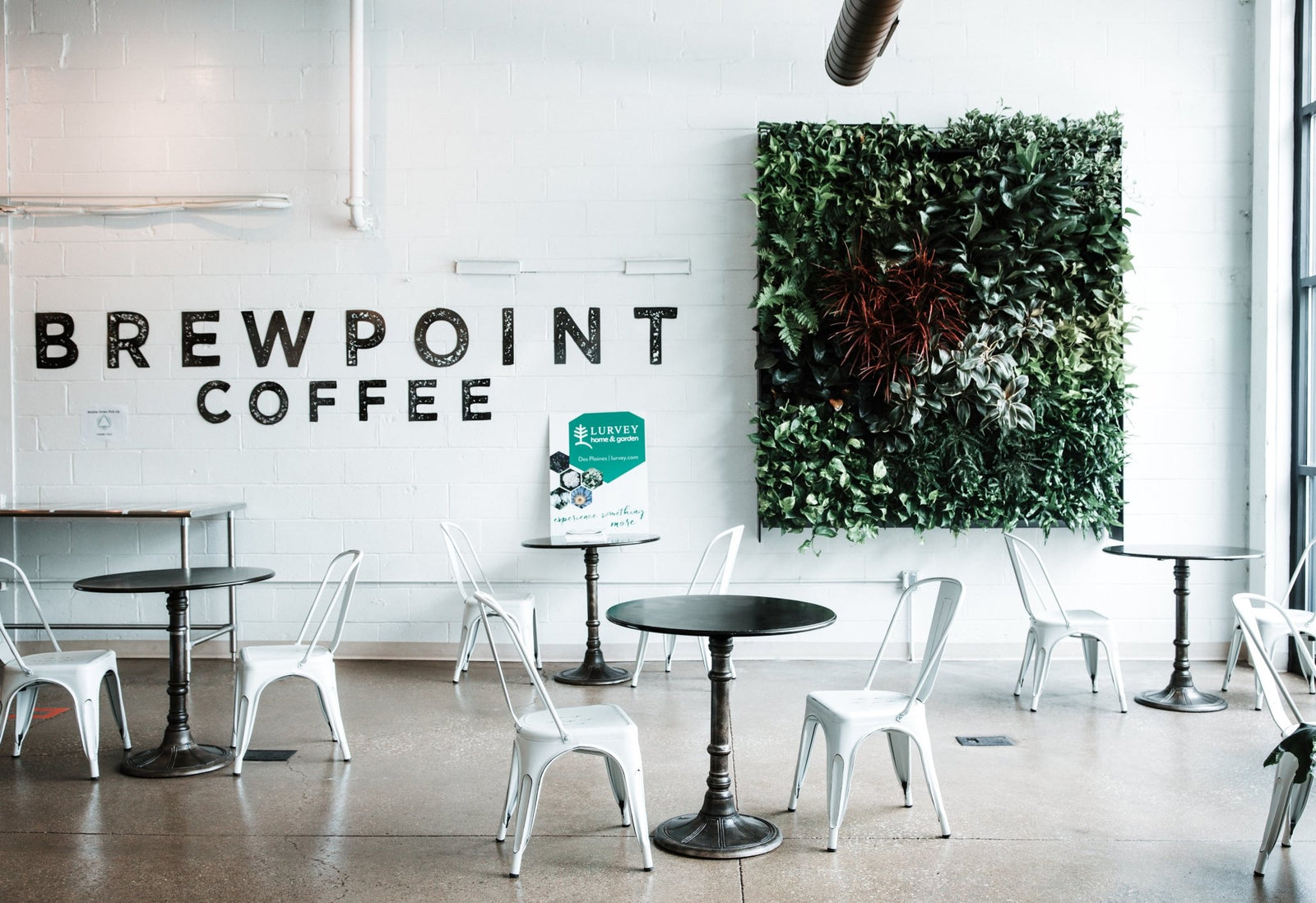 Workstation Rentals
Starting July 1st, Brewpoint Workshop & Roastery will be offering Workstation rentals to be that perfect office away from home environment. Each station is 6 ft apart from one another and we will be regulating the following procedures:
Masks required (only okay to take off while actively eating or drinking)
Workstation cleaning between every customer
Two people allowed per workstation
Inside voices encouraged to promote productive work environment 
How does it work?
Where: Brewpoint Workshop & Roastery 617 N York Rd. Elmhurst, IL
Hours:
Weekdays 7am-6pm
Weekends 
When ordering at the register, please indicate that you would like a workstation.
The brew crew member will take down the time and your credit card to reserve the tab. 
Each workstation is $3/hour and you may have up to 2 people per station.
Workstations are on a first come, first serve basis.
Any rental time over 10 minutes will be charged a full hour (ex. if you started your rental at 7am and finished at 815am, you would be charged $6). 
Failure to follow health & safety standards will result in the inability to rent workstations in the future 
At the end of the day, our hope is to provide a thoughtful approach to the cafe experience. As much as we would love to have things up and running at full capacity, how this virus spreads is not fully clear and we plan to take each step with a mix of caution and optimism. With your feedback and as we get a sense of what is safe we plan to make changes each week to our set up. We look forward to providing a safe and clean indoor workspace for our customers!
---